Our office is equipped according to the high standards of a private practice of dental medicine. Comfortable ambient of our waiting room, kind and communicative staff will make you feel relaxed, almost at home. Painless procedure, use of the most quality materials and above all satisfied patients are our priorities.

We provide a wide range of dental health services. Contemporary and modern prosthodontics based on highly esthetic non-metal crowns and veneers making. Implantation of dental implants and full prosthodontics for the implants.  Full and partial dentures make. Laser teeth whitening. Surgical treatment of parodontopathy by implantation of the fibrin transplant obtained from patient's blood (A-PRF, i-PRF).
Dentistry for 21st century, in line with world trends.
MeaDent team make four permanent and two visiting dentists who will make sure that at any time you get the most quality advice and the best solution for your perfect smile.
Very often we have a strong fear of dentist, a fear that grew over time due to the fact that dentistry was not as developed as it is today. Therefore, MeaDent staff like to talk to patients after the first visit and try to answer all questions, present the entire process of work – from the beginning to the end. Anaesthesia is free of charge and it is included unless you wish otherwise. Today everything is possible and for every problem we find the best solution. You just sit back and leave everything to us. You do not have to hide your smile any more; it is time you enjoy in it.
Dr Milan Knežević
Doctor of Dental Medicine
Dental clinic MEA:DENT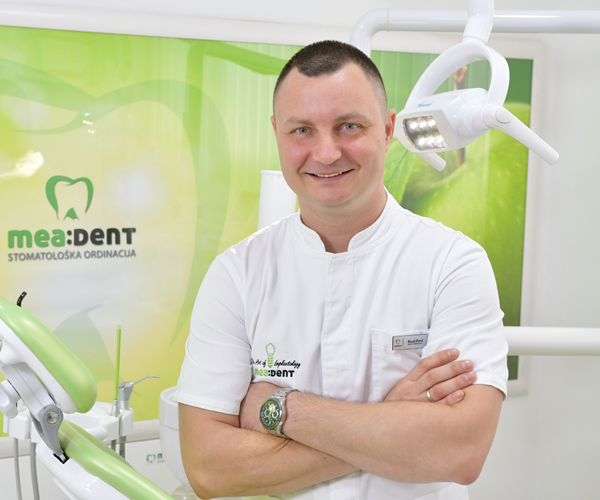 Dr Miloš Potić
Doctor of Dental Medicine
Dental clinic MEA:DENT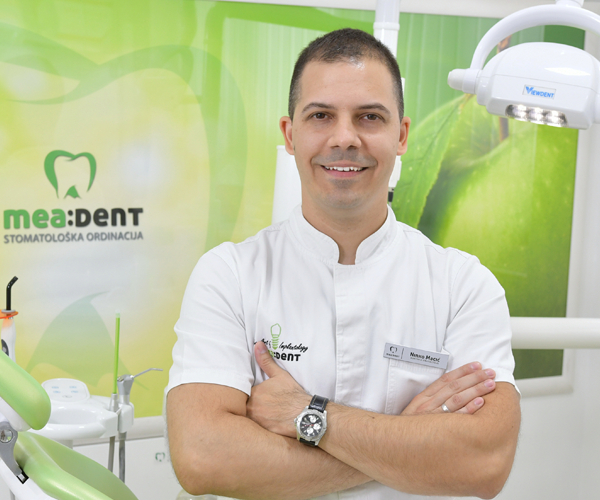 Dr Ninko Macić
Doctor of Dental Medicine
Dental clinic MEA:DENT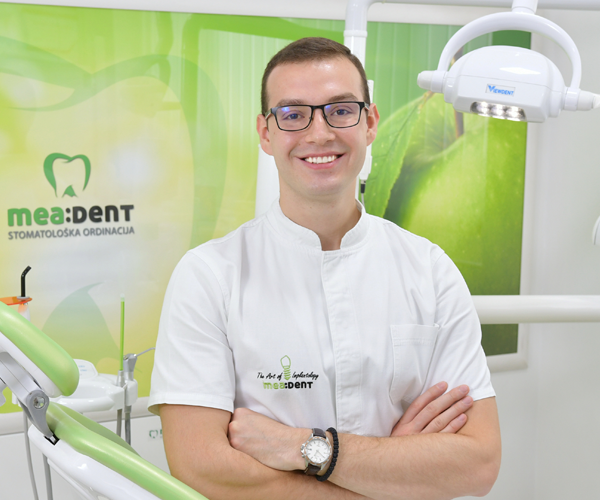 Dr Nenad Todorović
Doctor of Dental Medicine
Dental clinic MEA:DENT
Sanja Potić
Dental Assistant
Dental clinic MEA:DENT
Jasna Slijepčević
Dental Assistant
Dental clinic MEA:DENT
Marija Ivanović
Administration Manager
Dental clinic MEA:DENT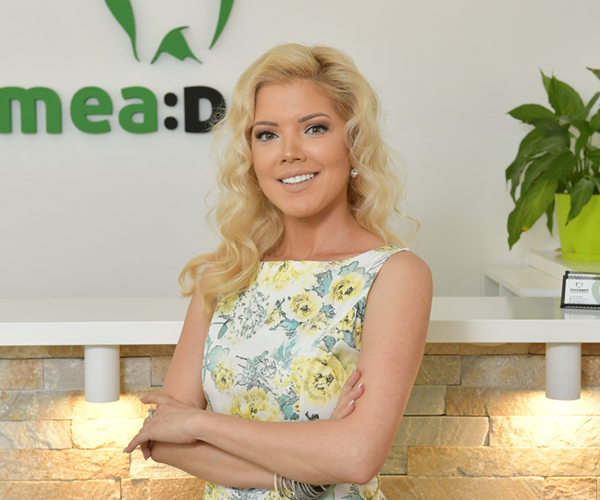 Andrea Golicin Knežević
PR Manager
Dental clinic MEA:DENT